.... or "Le Cercle des Elèves à Génie industriel"
Every year, 25 students from the first year get together and plan fun events and cultural activities which form a large part of student life at Génie industriel.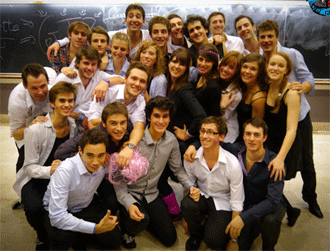 At first, different groups of students create programmes full of activities and projects for the school year. The winning team then has to go ahead and organise its various projects and events throughout the academic year, making it an unforgettable experience for everybody involved.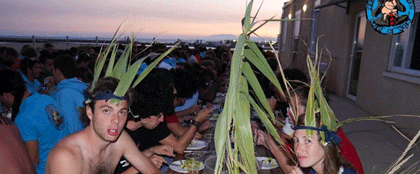 The Students' Union is the central meeting point for all students - student life is coordinated by us - we make sure that our activities do not coincide with other events organised by other clubs and societies. It would be a shame to miss a weekend skiing trip if you have booked a night out at a concert and vice versa. So we try our best to make sure that students can do as much as possible during their leisure time!

Never a dull moment: freshers' week, parties, weekends away (France & abroad), skiing and other sports activities, First Aid training courses, meetings with engineers, concerts, shows, exhibitions, charity events, exchanges with international students...the list is long!

The members of our association are also able to help and advise candidates by answering their numerous questions about the school, the courses, the projects & internships, the city of Grenoble and about student and campus life in general.
Contact us on
facebook
,.